Hire a mobile app developer in India that builds a secure, robust, scalable, and driven mobile app. Our team of experts is certified and experienced to cater to the needs of all business sizes and industries.
Transparency

|

Excellent Communication

|

2-Weeks Risk-Free Trial

|

Faster Project Delivery
Our

Mobile App Development Services
Hire mobile app developers to accelerate your business growth and reach a broader audience most innovatively. We have a powerful team of developers that craft modern, intuitive, and customer-centric applications for multiple platforms.
Custom Native Applications
Our mobile app programmers from Clarion technologies that are excellently competent to build a native application with essential features and functions. Our experts develop customized native apps are for various platforms along with iOS and Android. We ensure to deliver you solutions that are better in UI/UX, offers excellent response, high security, and performance.
UI/UX

Design
We provide you with a team of the most reliable and experienced offshore app developers. The team excel in delivering eye-pleasing and highly responsive applications to the organizations of various size. A few of our offerings include logo designing, app design, graphics, etc. We prioritize both look and functionality of your apps.
Cross-Platform Applications
We are offering an opportunity to businesses across the globe to hire mobile app developers in India that build top-grade cross-platform applications. Our team will ensure you get the solution compatible with various operating systems and aligns with your needs.
Mobile App Testing
We understand how the presence of bugs while running the app can result in disaster. Therefore, Clarion Technologies as a brand ensure the use of proven mobile app testing strategies. So, this is your chance to hire an app developer that offers Avant grade assistance to seek and address the best practices for testing and make the app bug-free
Mobile App Maintenance and Support
We provide our customers with fully-fledged maintenance and support services for mobile applications. Our future-proof solutions are crafted following our client's needs and business goals. Our services are knowledge transfer, L1, L2, L3 support, service help desk, support in production, etc.
Mobile App Upgrade and Migration
Frequent and essential up-gradation of mobile apps help businesses to stay ahead of their competitors. We assist you in transferring your mobile apps to the latest version with utmost ease. When you hire mobile app developers from Clarion, you get a team of all-rounders that are apt and precise in their work. In addition, our offshore mobile developers also provide migration services to meet your business goals.
Hire Dedicated

Mobile App Developers

in India
Meeting today's market needs is not a piece of cake. The world of technology is constantly evolving, and businesses need to hire mobile app programmers that are vetted in building premium applications for multiple platforms. Hire offshore mobile app developers with Clarion for the following technologies,
Why Hire Mobile App Developers from
Clarion?
Clarion Technologies onboard the professionals only through the top-grading method. Hence each mobile app developer is best in their expertise
COMPLETE TEAM CONTROL
Clarion Technologies allows you to hire mobile app developers and also offers complete control over them for your convenience
BEST PRACTICES
Our mobile app developers are encouraged to follow the best practices like testing, multiple agile methodologies, etc.
HIGHLY VETTED EXPERTS
Clarion Technologies ensures to onboard app developers with 3+ years of experience. We have an extensive team for every technology
OFFER SERVICE ACROSS THE GLOBE
Clarion offers its services to the various regions across the globe like the US, Australia, Europe, Middle East, Africa..
CUSTOMER-CENTRIC SERVICES
For Clarion, Customer satisfaction is paramount. Hence, we ensure to deliver tailor-made solutions to our clients.
CERTIFIED DEVELOPERS
We encourage our offshore app developers to stay upgraded and get certified in the latest technologies, which helps them deliver future-proof solutions.
Clarion
In-house Developers
Freelance Developers
TIME TO GET RIGHT DEVELOPERS
1 Day - 2 Weeks
4 - 12 Weeks
1- 12 weeks
TIME TO START A PROJECT
1 Day - 2 Weeks
2 - 10 weeks
1- 12 weeks
RECURRING COST OF TRAINING
& BENEFITS
0
$10,000 -
$30,000
0
TIME TO SCALE SIZE OF TEAM
1 Day - 2 Weeks
4 - 16 weeks
1- 12 weeks
PRICING (WEEKLY AVERAGE)
1.5X
4X
1X
PROJECT FAILURE RISK
Extremely Low We have
98% success ratio
Low
Very High
DEVELOPERS BACKED BY A DELIVERY
TEAM
Yes
Some
No
DEDICATED RESOURCES
Yes
Yes
Not Always
AGILE DEVELOPMENT METHODOLOGY
Yes
Some
No
QUALITY GUARANTEE
Yes
No
Some
IMPACT DUE TO TURNOVER
None
High
High
STRUCTURED TRAINING PROGRAMS
Yes
Some
No
COMMUNICATIONS
Seamless
Seamless
Uncertain
TERMINATION COSTS
None
High
None
ASSURED WORK RIGOR
40 hrs/week
40 hrs/week
40 hrs/week
TOOLS AND PROFESSIONAL ENVIRONMENT
Best-in-class
Varies
No
Hire Mobile App Developers In
4 Easy Steps

01
Fill in the form
Tell us in brief about your ideas and needs. Don't worry it's secure and confidential.
02
Share your requirement
Let us present the benefits of our vEmployee model while we understand your project requirements.
03
Accept our offer
Meet the eligible Mobile app developer and sign the agreement with deliverables to ensure transparent collaboration.
04
Start your offshore team
Set your success metrics, onboard our Mobile app developer to your organization, and begin your project.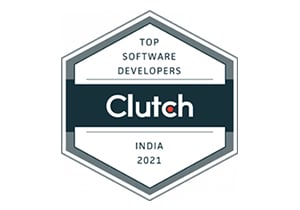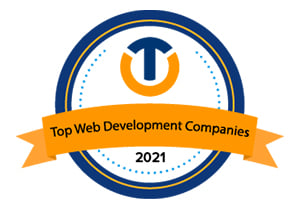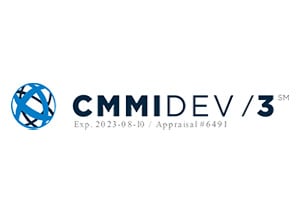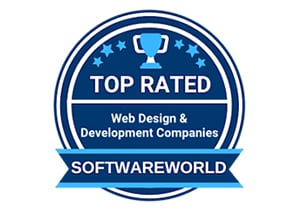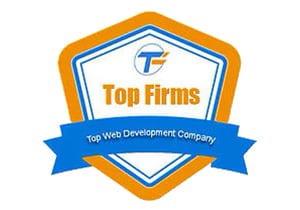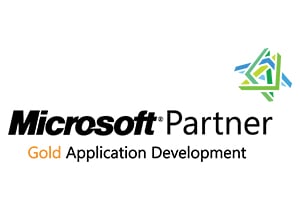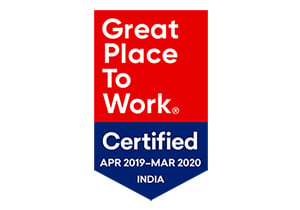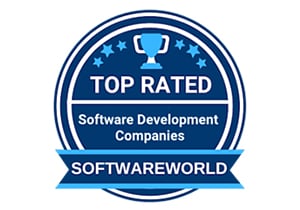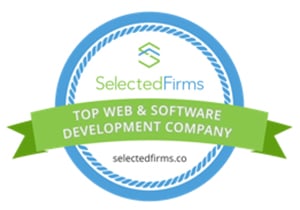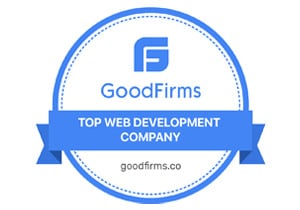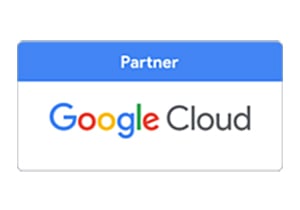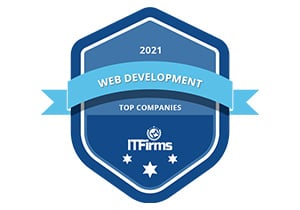 Partnerships and
Certifications
Our partnerships and certifications speak for our caliber and authenticity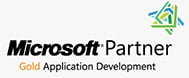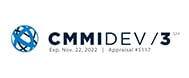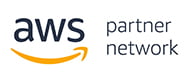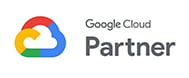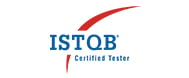 Frequently Asked
Questions
Know more about our processes and how we work with the help of the following FAQs.
How much does it cost to hire a mobile app developer in India?
When you hire a mobile app developer in India, a few factors influence the cost. And those factors are,
The complexity and type of application
Experience of the developer
Number of stakeholders involved
Size of the application
How to choose a firm to hire mobile app developers right for my business?
While hiring a mobile app development firm or a team of mobile app developers, you need to consider a few things. Such as,
The experience of the firm
If they have served clients like you before
Are they willing to showcase their previous work?
Are they okay with being completely transparent with you?
Do they guarantee security and confidentiality?
If answers to these questions come positive, then you are with the right firm.
How to hire mobile app developers from Clarion?
To hire mobile app developers from Clarion, all you have to do is contact us through this link https://www.clariontech.com/contact-us. Our team member will get back to you shortly, and then we can discuss further.
How does Clarion assess the performance of its mobile app developers?
Clarion Technologies believe in offering top-class services to its clients. We ensure our developers are well aware of the latest technologies, and we have project managers that keep everything under control for this to happen. We also give our clients total control over the team so they can see the work of the group for themselves.
Which mobile app developers serve industries from Clarion?
Clarion has been very diverse in terms of serving different industry verticals. When you hire mobile app developers with us, you get a team with experience with the industry domains like Healthcare, Retail, Media, Finance, Travel, etc.
If I hire mobile app developers from Clarion, how long will they take to build a mobile app?
The time taken by the mobile app developers to build a solution depends on various factors, such as the complexity of the mobile app, the size of the mobile app, etc. However, Clarion ensures to minimize the development time and offer you faster delivery.
What technologies do Clarions app developers specialize in?
We have a vast pool of talented mobile app developers that can work full time for clients. They have expertise in the technologies like iOS, Android, Native, Cross-Platform, etc.
How long have Clarion Technologies been offering mobile app development services?
Clarion technologies have been in the industry for more than 21 years. We have served clients present across the globe and with different industry verticals.
Do all your mobile app developers speak fluently?
Clarion Technologies understands the importance of clear communication. Hence, we encourage our developers to train themselves and master their communication skills. We also facilitate project managers so that there is no communication gap.
If we hire mobile app development from Clarion, does it mean they will work dedicatedly for me?
Yes, of course. When you hire a mobile app developer from Clarion, the developer will be working for you dedicated.
How does Clarion ensure the security and confidentially of our project?
Clarion signs a non-disclosure agreement to ensure the security and confidentiality of the work.
Does Clarion Technologies disclose any hidden charges?
We ensure to discuss everything at the beginning of the project and inform you about the budget right at the start.