Hire Skilled Android App Developers to Empower Your App Vision
Our Android application developers are not your typical coders; they are visionaries who bring your ideas to life with hands-on experience in developing bespoke Android applications. Equipped with the latest UI/UX trends, adept at seamless API integrations, and wizards at widget creation, they go beyond the ordinary to deliver customer-centric solutions that are finely tuned to meet your unique needs.
Proven Track Record: With over two decades of experience, Clarion has a solid track record of delivering successful Android projects for clients across various industries.
Scalability: We offer flexibility in team size, allowing you to start with a single developer and scale up as your project evolves.
Full-Stack Development: Clarion's Android app programmers are skilled in full-stack development, meaning they can handle both the front-end and back-end aspects of your Android app, providing a comprehensive solution.
Expertise Of Our Android Developers
Our best-in-class Android app developers who having in-depth technical expertise and vast app development experience offers end-to-end Android development services across various industry verticals.
Native And Hybrid App Development
Hire Android App Programmers that create Native apps with optimized performance and Hybrid apps that are scalable across multiple platforms without any hindrances to the user experience.
Android App UI/UX Design
Our UI/UX Designers stringently follow the Android app quality and design guidelines not only to enhance the visual appeal but to improve compatibility, and security.
App Upgrade & Maintenance
Improve the features and functionalities of your Android applications. Working on an agile model, we plan and release updates on regular intervals and offer custom maintenance services based on user feedback.
Custom Android Applications
If you have a niche app requirement, which falls out of all the services given above, hire our Android app developers who always strive to create personalized applications for Android.
Hire Android App Developers in 4 Easy Steps
Fill the Form
Tell us in brief about your ideas and needs. Don't worry it's secure and confidential.
Discuss Requirement
Let us present the benefits of our vEmployee model while we understand your project requirements.
Accept Our Offer
Meet the eligible Android app developer and sign the agreement with deliverables to ensure transparent collaboration.
Onboard Your Team
Set your success metrics, onboard our Android app developer to your organization, and begin your project.
What Our Clients Say About Us

Clarion is an extension of our team. The developers are integral to their customers' DNA and emotionally committed to their projects.
Jason Lavin
CEO - Golden Communication

Clarion has provided the most bug-free code I have ever seen. I have conducted a thorough code review and am amazed at how clean it is. It will be a joy to maintain in the future.
Dr. Stephen Pearce
VP R & D - Xtivity

Clarion Technologies is a dedicated company that will work with a solutions-oriented attitude, thinking about how we can solve a problem.
Gill Goddard
Product Manager - Financial Driver

Clarion's team brings professionalism and skill levels that have satisfied us beyond expectations. I highly recommend Clarion.
Jared Walton
Director of Operations - Xulon Press

Working with Clarion was so smooth that it felt like they were a part of our team. We constantly were in discussions and bouncing ideas off of each other. We value their opinions and their work! Clarion went beyond our expectations.
Thomas Na
Project Manager - 3E Development

Clarion has been the development arm of Redline for nearly nine years. Clarion has always satisfied us with its services as a trusted partner for web development services, project management, quality assurance, and testing.
Sean Hogle
Juridiko Corporation
Technology Stack of Our Android Developers
Android
iOS
React Native
Flutter
Ionic
Swift
AngularJS
ReactJS
Typescript
Vue.js
CSS
HTML
NoSQL
MySQL
Firebase
RoomDB
Comparative Analysis of Android Developers Offshore, In-house, and Freelancers
| Parameter | Clarion | In-house | Freelancers |
| --- | --- | --- | --- |
| TIME TO GET RIGHT DEVELOPERS | 1 Day - 2 Weeks | 4 - 12 Weeks | 1- 12 Weeks |
| TIME TO START A PROJECT | 1 Day - 2 Weeks | 2 - 10 Weeks | 1- 12 Weeks |
| RECURRING COST OF TRAINING & BENEFITS | 0 | $10,000 - $30,000 | 0 |
| TIME TO SCALE SIZE OF TEAM | 1 Day - 2 Weeks | 4 - 16 Weeks | 1 - 12 Weeks |
| PRICING (WEEKLY AVERAGE) | 1.5X | 4X | 1X |
| PROJECT FAILURE RISK | Extremely low we have 98% success ratio | Low | Very High |
| DEVELOPERS BACKED BY A DELIVERY TEAM | Yes | Some | No |
Why Hire Android App Developers from Clarion
As a leading Android development company, we make sure that you get innovative and customized services.

500+ Successful Projects Worldwide.

90% Positive Client Ratings (4/5 or Higher).

Experienced Team: Dedicated Android App Developers with 3 Years of Average Experience.

Additional Support: Project Manager, Quality Auditor, Service Delivery Manager.

Android App Programmers Allocated 20 Hours per Quarter for Self-learning.

Focus on Ongoing Technology Training and Skill Development.
Our Mobile Apps Success Stories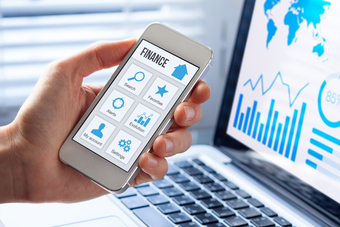 Developed a One-stop Loan Application by using Agile Methodology that Cuts Cycle Time by 20%
The client operates as the pioneering Mozambican MicroBank that has fully embraced digital technology to deliver credit solutions to improve the lives of its customers. With a solid mission to offer the most accessible credit via a smartphone app, MicroBank focuses on three primary products: Read more.
Industry: Financial
Location: Mozambique, Southern Africa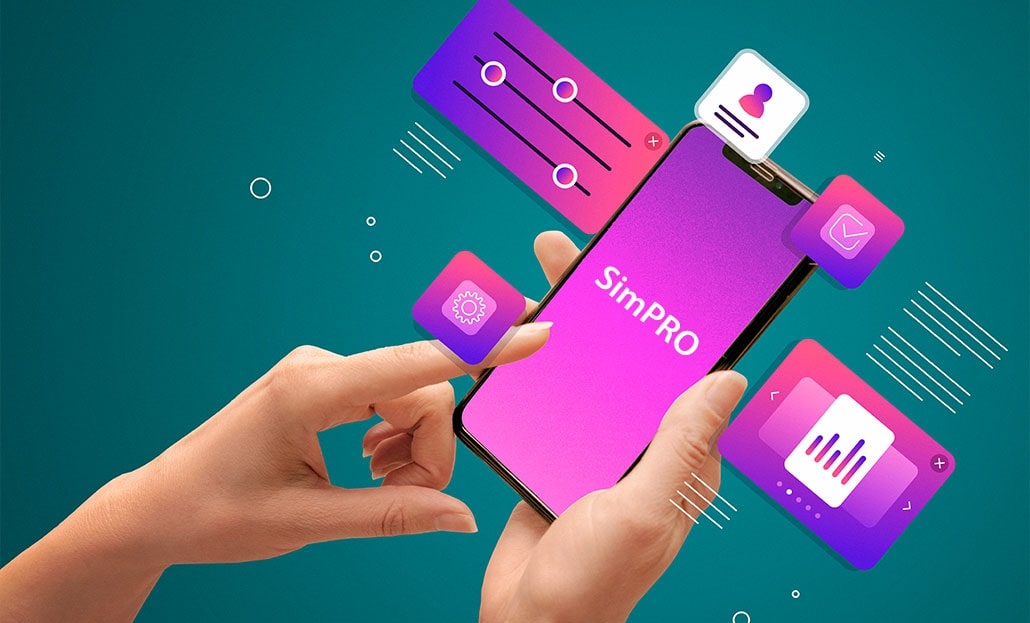 SimPRO - Case Study on Delivering Unparalleled Agility and Responsiveness
SimPRO faced the daunting task of enhancing its existing software services solutions, stabilizing the prevailing systems, and launching new go-to-market features and functionalities. However, the company struggled to find highly skilled and experienced developers across platforms like PHP, React, Read more.
Industry: Information Technology
Location: Queensland, Australia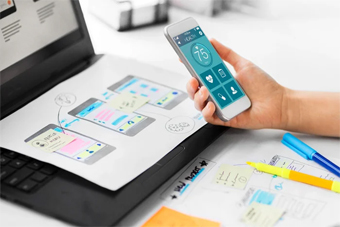 Redefined Mobile App With Enriched Features By Leveraging Modern Technology
The client's business provides an innovative enterprise solution for Medicaid Home and Community Based Services programs. They use the person-centered Individualized Services Plan as the central point of connection. EVV mobile solutions provide integrated EVV within the website or as a stand-alone Read more.
Industry: Healthcare
Location: Florida, USA

Frequently Asked
Questions
Do you have more questions?
What does an Android developer do?
An Android developer is responsible for the development and maintenance of applications for devices operated by the Android OS. They focus on the application's compatibility with various Android versions and device types. An android developer collaborates with other engineers to design and build new features for advanced Android applications.
What are the skilled required for an Android developer?
Android developers should be strong in Java language and object-oriented concepts, which underlies all Android apps. C, C++ can also be used on the Android Native Development Kit. The developer should have hands-on experience on the Android SDK, Android Studio, APIs and similar tools. Expertise in cross-platform solutions can be an added benefit for Android Developers.
Why should I choose Clarion and not hiring my own software development team?
There goes much beyond just hiring an Android development team. At Clarion, the developers are handpicked and known for developing industry-standard best practice codes.
Can I hire Android App developers of my choice?
Based on your project needs, we'll match you with experienced Android programmers or let you handpick dedicated developers through interviews for a tailored approach."
What would be the estimated cost of hiring Android developers?
The cost of Android developers can fluctuate, influenced by factors like years of experience, skill set, and project demand.
What if I am not satisfied with the Android developer?
While it's rare, if you're dissatisfied with your assigned Android developer's performance, your initial contact point will be our service manager. They will mediate, address the issues, and propose a suitable resolution. If necessary, we can also facilitate a developer change.