Hire Node.js Developers and Ignite Your Digital Transformation
Embark on a journey of digital innovation with our proficient team of NodeJS developers. At Clarion, we're passionate about harnessing the power of NodeJS to provide tailored solutions across diverse domains, ensuring exceptional front-end experiences, robust web applications, and seamless data integrations. Our dedicated developers are committed to optimizing code efficiency and delivering comprehensive technical support, all for the success of your multifaceted projects.
Strategic Architecture Mastery: Expertise in NodeJS architecture, SQL, Azure, Microservices, and the implementation of efficient CI/CD pipelines.
Seamless Front-End Integration: Skillful integration with Angular, React, and other cutting-edge JS frameworks.
Migration with Precision: Precise and hassle-free app migrations to the latest Node.js iterations.
Extensive Business Collaboration: We have a successful partnership with 1500+ enterprises, we are a top outsourcing software development company.
Our Full-Stack NodeJS Developer's Expertise
Build captivating interfaces and create seamless web experience with our NodeJS experts.
Application Development
Fast, Light-weight and scalable real-time web and mobile apps.
API & Package Development
Hire Top NodeJS developers to craft adaptable and secure APIs for high performing apps
System Architecture Design
Craft stable, well-structured architectures and hybrid applications with captivating interfaces.
Custom NodeJS Services
Hire NODEJS experts for custom-made solution tailored to your needs.
Hire NodeJS Developers in 4 Easy Steps
Fill the Form
Tell us in brief about your ideas and needs. Don't worry it's secure and confidential.
Discuss Requirement
Let us present the benefits of our vEmployee model while we understand your project requirements.
Accept Our Offer
Meet the eligible NodeJS developer and sign the agreement with deliverables to ensure transparent collaboration.
Onboard Your Team
Set your success metrics, onboard our NodeJS developer to your organization, and begin your project.
What Our Clients Say About Us

Clarion is an extension of our team. The developers are integral to their customers' DNA and emotionally committed to their projects.
Jason Lavin
CEO - Golden Communication

Clarion has provided the most bug-free code I have ever seen. I have conducted a thorough code review and am amazed at how clean it is. It will be a joy to maintain in the future.
Dr. Stephen Pearce
VP R & D - Xtivity

Clarion Technologies is a dedicated company that will work with a solutions-oriented attitude, thinking about how we can solve a problem.
Gill Goddard
Product Manager - Financial Driver

Clarion's team brings professionalism and skill levels that have satisfied us beyond expectations. I highly recommend Clarion.
Jared Walton
Director of Operations - Xulon Press

Working with Clarion was so smooth that it felt like they were a part of our team. We constantly were in discussions and bouncing ideas off of each other. We value their opinions and their work! Clarion went beyond our expectations.
Thomas Na
Project Manager - 3E Development

Clarion has been the development arm of Redline for nearly nine years. Clarion has always satisfied us with its services as a trusted partner for web development services, project management, quality assurance, and testing.
Sean Hogle
Juridiko Corporation
Harnessing Node.js for Microservices Mastery
Unlock the prowess of Node.js in microservices by hiring NodeJS programmers—a gateway to unparalleled scalability and maintenance efficiency. Explore the Node.js advantage and its seamless implementation for modern applications.
Scalability: Easily scale services to meet dynamic demands.
Resilience: Isolate failures, update services seamlessly.
Flexibility: Swiftly adapt to changing requirements.
Portability: Effortlessly migrate across environments.
Technology Stack of Our NodeJS Developers
Node.js
JavaScript
TypeScript
Express.js
Koa.js
Meteor
Nest.js
Hapi
HTML
CSS
Angular
React.js
Vue.js
jQuery
Microservices
Monolithic
Serverless
Comparative Analysis of NodeJS Developers Offshore, In-house, and Freelancers
| Parameter | Clarion | In-house | Freelancers |
| --- | --- | --- | --- |
| TIME TO GET RIGHT DEVELOPERS | 1 Day - 2 Weeks | 4 - 12 Weeks | 1- 12 Weeks |
| TIME TO START A PROJECT | 1 Day - 2 Weeks | 2 - 10 Weeks | 1- 12 Weeks |
| RECURRING COST OF TRAINING & BENEFITS | 0 | $10,000 - $30,000 | 0 |
| TIME TO SCALE SIZE OF TEAM | 1 Day - 2 Weeks | 4 - 16 Weeks | 1 - 12 Weeks |
| PRICING (WEEKLY AVERAGE) | 1.5X | 4X | 1X |
| PROJECT FAILURE RISK | Extremely low we have 98% success ratio | Low | Very High |
| DEVELOPERS BACKED BY A DELIVERY TEAM | Yes | Some | No |
Why Hire NodeJS Developers from Clarion
Empower your project with Clarion's NodeJS experts, skilled at delivering innovative solutions.

300+ Successful NodeJS Projects Worldwide.

90% Positive Client Ratings (4/5 or Higher).

Experienced Team: 40+ NodeJS Developers with 3 Years of Average Experience.

Additional Support: Project Manager, Quality Auditor, Service Delivery Manager.

NodeJS Developers Allocated 20 Hours per Quarter for Self-learning.

Focus on Ongoing Technology Training and Skill Development.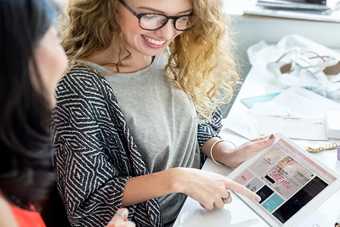 Leveraged Automation to Improve Performance of an E-commerce Site
SSENSE was founded in 2003, a Montreal-based luxury fashion platform reaching millions of visitors in over 150 countries globally. It is the leading platform with a mix of luxury, streetwear, and avant-garde labels. Their field of focus has grown beyond that of a typical e-commerce entity as they Read more.
Industry: e-Commerce
Location: Montreal, Canada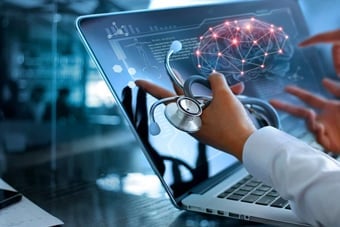 Digitizing The Practice Management Software For A Medical-Industry Company
A leading healthcare company is a group of doctors, developers, medical domain people who came together to build the practice management software. They offer a cloud-based Practice Management Software that electronically creates and maintains all aspects of a practices' information in a single, Read more.
Industry: Healthcare
Location: Pretoria, South Africa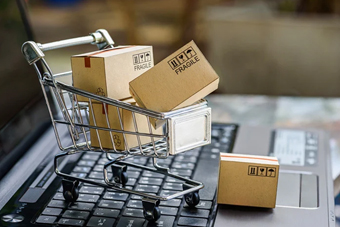 Developed A Website That Upgraded To Omnichannel Experience For A Ecommerce Company
The client is a US-based e-commerce marketplace to create the best online buying experience with fewer complications, fewer costs, and less hassle. Their initial focus is to provide a dedicated e-commerce platform connecting US-based sellers and buyers. The client was thinking of transforming their Read more.
Industry: Ecommerce
Location: Texas, USA

Frequently Asked
Questions
Do you have more questions?
What does a NodeJS developer do?
A NodeJS developer is responsible for developing JavaScript code for server-side web application logic. NodeJS developer builds back-end components, supports front-end developers, and connects the web applications with third-party web services. The developer also handles the data interchange between the users and servers.
Why should I choose Clarion and not hiring my own software development team?
There goes much beyond just hiring a NodeJS development team. At Clarion, the developers are handpicked and known for developing industry-standard best practice codes.
Can I hire developer of my choice?
After carefully considering your project requirement, we will assign experienced and skilled NodeJS programmers for your project. If you prefer, you can hire dedicated NodeJS programmers after scheduling interviews and choose based on your choice.
What would be the estimated cost of hiring NodeJS developers?
The estimated cost of NodeJS developers varies based on several factors, including the number of years of experience, skillset, and project demand.
How will you keep every information between us? Do you sign NDA?
Yes, when you hire NodeJS developers from Clarion, we do sign all the legal forms and documents, including NDA (Non-Disclosure Agreement) to protect your information and data.
What if I am not satisfied with the NodeJS Developer?
Although, it's most unlikely if you're not satisfied with your assigned NodeJS developer regarding his/her performance, your first point of contact would be our service manager who mediates, understand the issues, and suggest a favorable solution to it. If required, it's also possible to change your developer.