Our
Purpose
We are living in a world where everything is faster, quicker, more advanced and everyone across the globe is connected. Yet, people not have enough time – enough time to do things they LOVE the most. We are living in a world of increased complexity and struggle to find time for doing thing people love. We help build software and applications that automate, and facilitate functions of personal and professional lives with the aim to enable individuals to spend time doing things they love to do most.
We work with businesses to help them get closer to their mission of bringing about the change in their respective domains. We codify your mission. We exist for the love of code.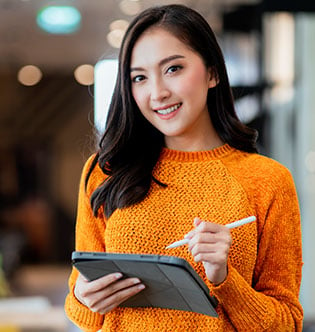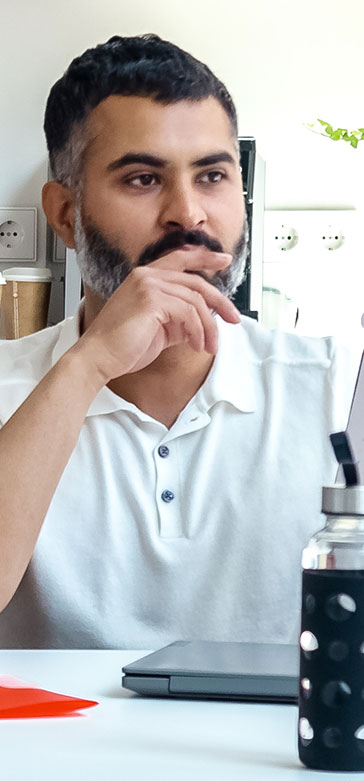 Clarion's Value
Proposition
Honesty, Integrity and Fairness
We are always honest and open with ourselves and our customers. We treat each other, partners and customers with fairness.
Customer Comes First
We exist to make an impact in our customers' business. We put our customers first for every action we take.
.
Pursuit of
Excellence
We strive to achieve excellence in every aspect of our business catering to our clients and employees.
Collaboration, Team Spirit and Sharing
We support, and inspire one another. The solutions we deliver are the results of our collective efforts.
Our Software Development Company Began
Employees Who are Top Developers
Clients of All Sizes Across The World
Lines of Codes Written and Counting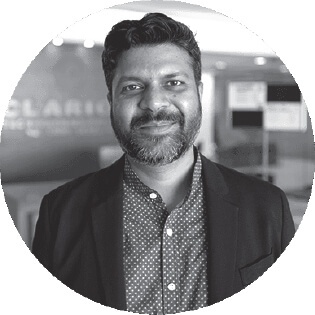 ANKUR AGARWAL
Co-Founder & CEO
Ankur Agarwal is the CEO of Clarion Technologies. He co-founded Clarion in early 2000, with an Entrepreneurial vision of providing software solutions for progressive businesses. 21 years strong, currently Clarion has 3 state-of-the-art centers with 400+ employees and over 1000 clients across the world.
Ankur is an active Angel Investor interested in high tech ventures, combined with his passion for supporting entrepreneurs, led to establishing Clarion Venture Partners in 2011 as an Angel Fund and Incubator for technology start-ups. Through the years he has invested in multiple companies - from food startups, e-commerce companies, social ventures to high-tech consulting.
Ankur is the Alumnus of IIT-BHU and a member of TiE Pune (The Indus Entrepreneurs), Indian Angel Network (IAN), Entrepreneurs' Organization (EO) and Young President's Organisation (YPO). Ankur strongly believes in empowering people and businesses with robust IT solutions to solve business critical problems, globally.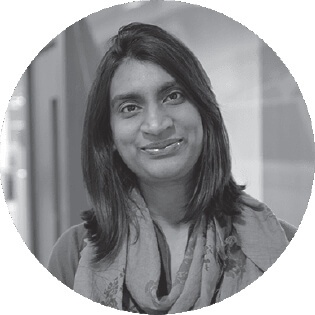 SWATI AGRAWAL
Co-Founder & Managing Director
Swati Agrawal is the Managing Director of Clarion Technologies. Inherently venturesome, with a vision of providing software solutions to promising businesses, she co-founded Clarion in early 2000. Currently Clarion has 3 state-of-the-art centers with 400+ employees and over 1000 clients across the world and is 18 years strong.
She has an Entrepreneurial Vision and can identify distinctive potential in emerging venues. She is also an Angel Investor with a knack for futuristic portfolios; which inspired Clarion Venture Partners, an Angel Fund and Incubator for technology start-ups.
Swati is an Engineering Graduate from IIT-BHU, Varanasi. She is known to be Data-driven, a Plain-talker and a straight-shooter. Swati is admired for driving initiatives and transforming ideas into expansive and inclusive solutions.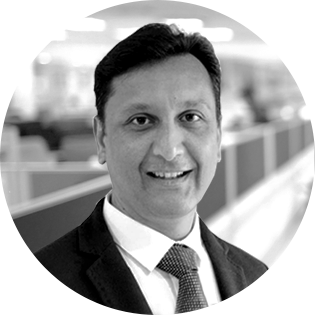 SIDDHARTH MOTIWALE
Chief Operating Officer
Siddharth is the COO of Clarion Technologies.
Siddharth brings on board 23+ years of experience with global organizations like Airtel, Tata, Reliance, Wipro and Arvind handling overall P&L, Sales & Marketing. He has expertise in leading large operations and cross functional teams to achieve aggressive revenue, profitability & market share goals. Before Clarion, Siddharth worked as Chief Operating Officer with Airtel leading operations with 10 MN customers, 170 MN revenue and 780+ team size. Siddharth has held several leadership roles in Telecom, FMCG and Retail industry including – Head of Sales with Airtel, Head of Marketing with Tata Docomo and Retail Head with Arvind Brands.
Siddharth is known for his multi-Industry, multi-geography exposure, leadership skills and ability to formulate business strategy & deliver it with executional excellence.
Siddharth is a Bachelor of Engineering in Electronics & Telecommunications and M.B.A. in Marketing from Pune University. Siddharth is also a professional coach who is passionate about helping people and organizations achieve greater heights of success. He is a certified Executive and Team Coach by Marshall Goldsmith who is World's No.1 Executive Coach and Leadership Thinker.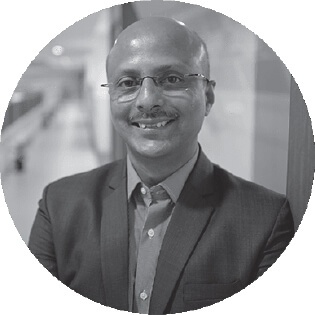 AMIT HIREMATH
Chief Technology Officer
Amit is a Strategic Consultant, Thought Leader, Technology Practice Head, Solution Architect, Project Manager and avid Runner – all rolled into one. He sees his role as helping our customers solve business problems using the power of IT and enabling technologies. His 22+ years of entrepreneurial management experience and his background as an Electronics Engineer and an MBA (Finance) gives him a unique tech + business perspective and a practical, problem-solving attitude to go with that perspective.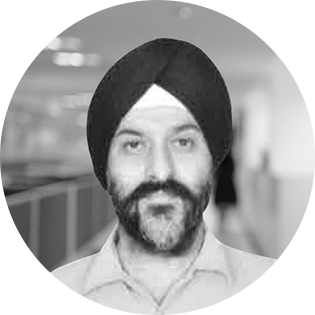 HARJINDER SINGH KOHLI
COO - North America
With 30 plus years of experience, Harjinder (Bobby) is a stalwart in the Telecom & ICT industry and is currently the COO - North America with Clarion Technologies.
An expert in formulating and operationalizing several new business initiatives by designing winning business strategies, he has extensive experience in setting up and managing different business units/ verticals and large cross functional teams under his belt, by building leadership and talent diversity.
Harjinder (Bobby) has worked over the years with various Enterprises & Government organizations – Central Govt./ State Govt./ PSUs/ Defense/ Railways etc. which makes him an industry veteran in dealing with administrative organizations across the landscape.
Harjinder (Bobby) has held many senior positions in organizations like Reliance Jio (Vice President & Head Sales – Enterprise & Government Business), Bharti Airtel Limited (Vice President & Head Government Business), Sify Technologies Ltd (Sr Vice President – System Integration & Government Business), Idea Cellular (Sales Head), Singtel (Sales & Training Manager). He has set up strategic alliances for various organizations with both domestic and international partners and orchestrated many success stories with these partners.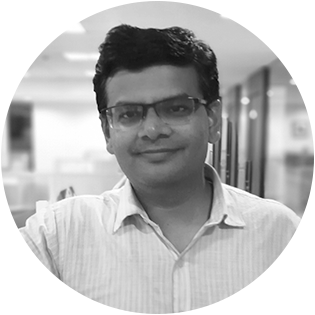 PRASAD KULKARNI
Vice President - Service Delivery
Prasad is one of the strong pillars of Clarion. He has been a part of Clarion for the past 15 years, starting as a developer and rising through the ranks with his consistently exceptional performance. During his term he has played several roles, including those of developer, manager, SDM, Practice Head making him the ideal candidate who knows and understands the clients of Clarion.
Currently the VP – Service Delivery, Prasad is passionate in building strategies that make the customer's life easier. He provides strong leadership to the entire Delivery team building an environment that encourages creativity, eventually contributing to the customer's success.
An alum of the MITSOM (MIT School of Management), Prasad has a record of having highest number of "Raving Fan" customers. He is an avid runner, and has completed several marathons, inspiring others on fitness and discipline.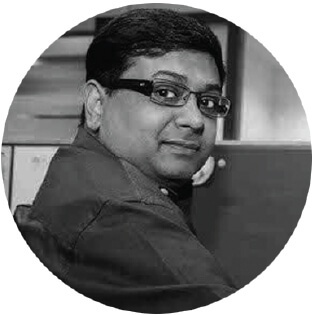 ASHISH GARODIA
Advisor
Ashish is an advisor to technology companies and is also part of the IAN network. He has invested in companies like Fareye, Sensibol, Orangescape, etc. In his most recent role as the Chief Product Officer of tastykhana.in (acquired by Rocket Internet owned Foodpanda), Ashish was responsible for product design, architecture, development and delivery across all platforms. The company scaled to process 6x the number of orders making it an attractive acquisition target.
Before TastyKhana, Ashish was the Director of Synygy India and Vice President, Global Information Systems at Philadelphia based Synygy, Inc., where he managed a 180 strong India team and was responsible for global financial reporting, sales force operations, business intelligence systems, and all digital marketing initiatives. Ashish holds a Masters Degrees in Business Administration (MBA) and Information Systems (MIS) from the Katz School of Business at the University of Pittsburgh, USA and a Bachelors of Engineering (BE) from Bangalore University, India.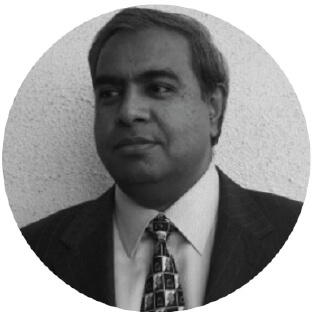 AJAY HIRASKAR
Advisor
As a Mentor and Scaling Up Coach for mid-size companies, Ajay lives by the mantra - "I become successful when I help you become successful". Through his firm, Success Alchemists, he works with ambitious business founders in diverse areas such as IT services, Industrial IoT, Kubernetes, Digital Transformation, Ecommerce, Education, Freelance services platform, etc.
Ajay is the only certified Scaling Up Coach based in India. He is the Governing Council member at the Pune chapter of The Indus Entrepreneurs (TiE), a global non-profit which supports start-ups. As a Distinguished Toastmasters (DTM), he is also the President of Pune Advanced Toastmasters Club within District 98 of Toastmasters International. An alumnus of IIM Bangalore and Jamnalal Bajaj Institute of Management Studies, Ajay has worked in the corporate sector in global roles across Sales, Marketing, Training & IT Services. His stints have been in companies like DELL, IDEA Cellular, Reliance Infocomm, Eureka Forbes & The Times of India.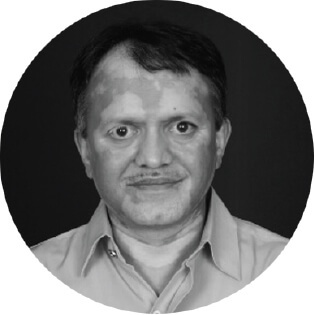 SHIRISH JOSHI
Advisor
Shirish B. Joshi is an independent HR and OD consultant to leading corporate and social organizations in India and abroad. Organizations seek his advice in the areas of managerial compensation and knowledge worker productivity. He also works with companies as a facilitator for organizational change. Apart from this, Shirish regularly consults with government, leading NGOs and international donor agencies towards facilitating social and institutional development.
An alum of Jamnalal Bajaj Institute, Shirish worked with ONGC for 8 years and later joined Thermax Group in Pune. At Thermax, he rose to become the group HR head and member of the executive committee. Shirish is a visiting faculty at the Xavier Labor Relations Institute (XLRI), Jamshedpur, and also the Tata Management Training Centre (TMTC), Institute of Management Development and Research (IMDR) as well as the Symbiosis Centre for Management and Human Resource Development (SCMHRD), all at Pune.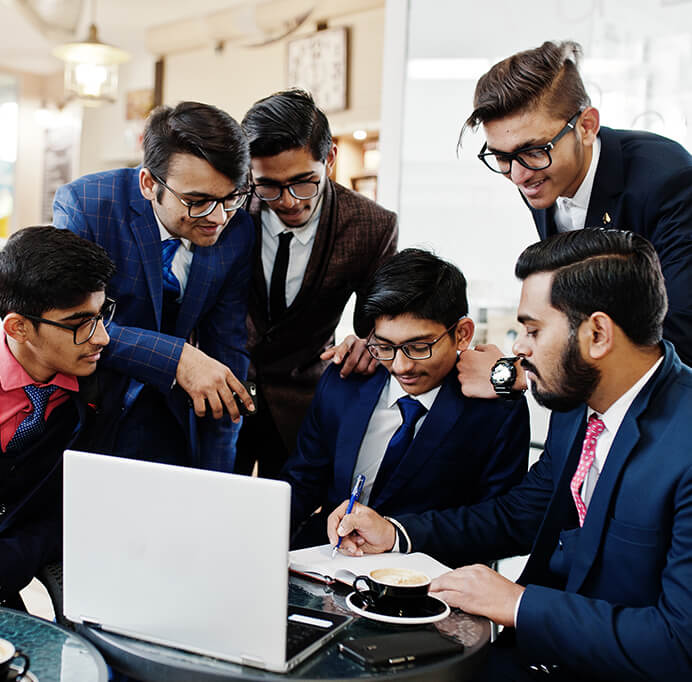 Work at Clarion and Be Part of Our Journey
Learn more about life at Clarion, our work culture, open positions and how to join our team.