Did you know that over 50% of the customers would be willing to shell out more for a smoother and better customer experience! This shocking statistic implies that retaining old clients and acquiring new ones is highly dependent on the way in which a company interacts with its customers. Yet, less than 1% of the companies are capable of measuring their customer engagement.
One of the major reasons why a company falls short on connecting with its customers is because it is unable to gather and utilize the data that can give them insights to develop and launch effective customer engagement strategies. An intelligent platform that enables companies to gather this data and explore innovative ways for connecting with customers is the answer to this problem.
In Salesforce, Lightning is one such platform.
For those who are new to this platform, Salesforce Lightning is basically a collection of tools and technologies built on the Salesforce UI Framework consisting of a set of modern user interfaces optimized for speed and aesthetics. It not only reveals insights about your customer engagement, but is also a complete package to recover and launch an athletic customer engagement program for your company.
This blog explores the 5 benefits of Salesforce Lightning that help you innovate and connect with customers.
Lightning Components: Quick App-Building
Salesforce Lightning comes with a set of components to kick start building apps. Lightning Components enable you to build an app within no time, that too without the need for any codes. Essentially, components are nothing but bricks that form the house of your app. The components are readymade blocks that conjoin to create new apps. This saves you the trouble of building an app from scratch. In addition, you don't have to spend your time optimizing your apps for different devices as the components take care of that for you.
The developers can use additional components from AppExchange partners to build the foundation of your app, which you can further customize to suit your company's needs. Faster development by building an app with components also ensures improvement in the overall development efficiency.
Lightning Ecosystem: Availability of High Quality Resources within the Community
Lightning Ecosystem is an entire environment of tools and methods that help you build a robust app with high functionality. By using each of these components, you can add functionalities that may have previously seemed undoable without a developer. In addition, a sturdy Lightning Ecosystem allows the possibility of not compromising on the quality of your application as the components of Lightning Ecosystem are derived from reliable sources. Moreover, their rating and reviews are also gathered through experienced users.
This in turn, helps to create an enriching customer experience and hence increase customer engagement.
Lightning Platform: Innovation via Components
Nowadays to enhance customer's business, building mobile applications is the need of the hour as it allows companies to engage with customers personally (by personalizing responses). The salesforce1 mobile app helps customers deliver a delightful Lightning experience.
One of the most outstanding feature of the Lightning Platform is its drag-and-drop (D&D) library packed with customizable components that encourages creativity and innovation. Furthermore, standard and custom components can be aligned with AppExchange components to build apps faster.
Lightning Design System: Syndicate the User Experience
Considering the amount of products & services available in the market today, it is necessary to set your product/service apart from those of the market competitors. When you give your customers a live-in experience of the product, your product/service can become an instant favorite.
The Lightning Design System helps you do just that by equipping you with a 'How-To guide' that gives you the power to build user-oriented components. Thus, you can build custom apps which sync with the main capacities of Salesforce without any need for reverse engineering.
In addition, you can also access the core visual and interaction design patterns to produce a composite and reliable environment that is capable enough to provide a robust user experience.
For one of our clients, a major giant in the wellness industry, we streamlined the internal auditing process by building a user-friendly application with Salesforce Lightning, which in-turn increased the accuracy of the evaluation. Moreover, the client also got operational independence due to flexibility of the app.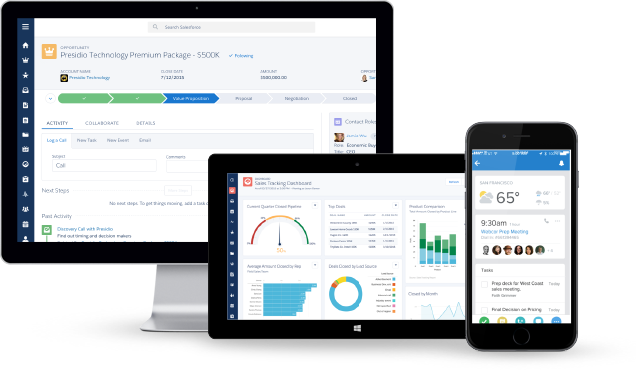 Lightning Experience: Providing an Engaging & Consistent Experience
Like every brilliant invention, the Lightning Experience was a brainchild to the mother of necessity. In this case, the necessity was to create modern and coherent user experience while ensuring a polished design. Although Lightning was created with the target of mobile devices, the desktop was also included within the experience and the design eventually and was employed across service, app design, sales and communities. Thereby giving an engaging face to your company.
For engaging customers effectively, companies have to place customers at the core of their business. Platforms like Salesforce Lightning encourage this level of customer centricity and engagement by providing robust features and environment for building exceptional user experiences.
If you need Salesforce Lightning experts to help you, feel free to get in touch.