How have smartphones changed our lives? How can we forget those hours we spend scrolling through social media or playing online games? We use it almost all the time for many activities. We use our phones to shop, buy clothes, buy movie tickets, watch tv series or read a novel.
How does this little device enslave us? Does it have the power to control our activities? Smartphones have enthralled the entire world; the charm of the Apps adds to its fascination. These apps are like our shadow; they save our progress in a game, save our transactions on the net banking, payment, and e-wallets, save our buying history on Amazon, and our memories on Facebook and Instagram.
What about the people who make these apps – The app developers? Application development is one of the most popular occupations. Although this is the trend worldwide, India is making immense progress in IT. A study by progressive policy institute supports this fact and adds that the number of software developers in India will surpass the US by 2024.
So, if software developers are in demand everywhere, is it possible to hire them remotely? Are there services too expensive? The hourly rates of app developers vary from $18 to $170. Rates differ according to country, skills, and language for apps. Here is a distribution of App developer rates per hour in different countries.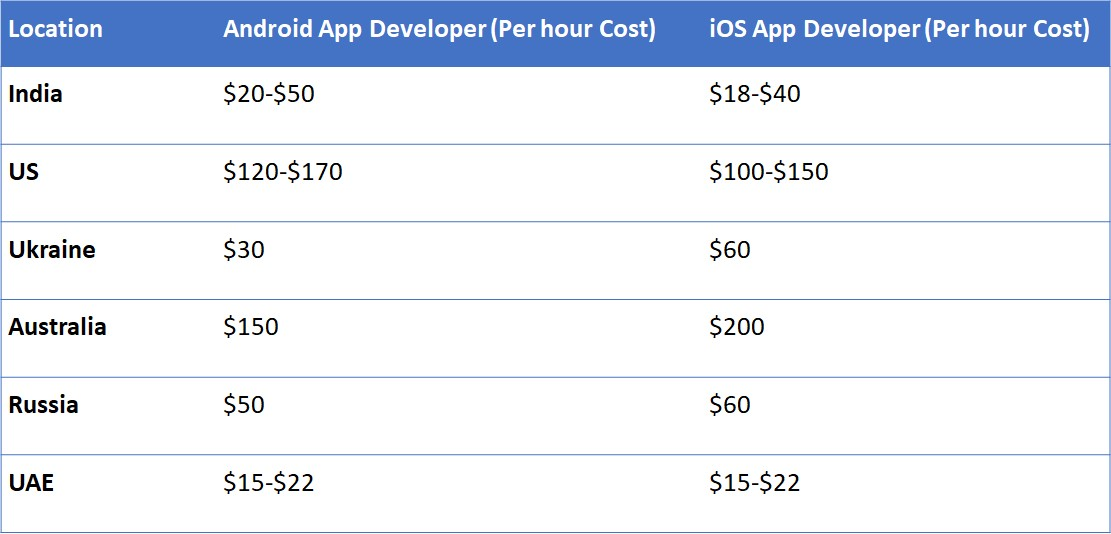 Millions of people use apps; a new app appears on app stores every day. Here is an interesting stat, an average adult spends 3 hours, 15 minutes on a device. Out of these, 2 hours, 55 minutes are spent on apps. So, why are people spending more time on apps on their smartphones instead of browsing websites or watching TV? Apps have captivated everyone with these three things - convenience, speed, and easy usability. A survey by a leading IT service provider confirms the findings below.
Looking for a Remote App Developer from India Who Is Worth Your Investment?
When you look for affordability, you don't want to compromise quality. You must ensure that a developer will deliver and help your business make money. Finding a developer should not put a hole in your pocket. Here are some tips that can assist you in finding the best remote app developer from the lot:
1. Decide What is a Reasonable Price & How it Can be Cost Saving
The growth of the IT industry and the increasing use of smart devices have paved the way for web developers. Many developers offer remote services for building apps on different platforms. Decide the platform and then look for a skilled iOS or Android developer accordingly. App developers provide development services for native, hybrid, and web applications. The right blend of technology and assistance helps save costs and maximize returns.
2. You Can Opt for a Cross-Platform App Development
Cross-platform app development for Android or iOS has multiple advantages. The most important are easy maintenance and updates, shorter development time, and 70–90% reusable code. It also helps to reach out to maximum people through smartphone users.
Modern mobile app development frameworks like react native, flutter, and Xamarin provide features such as speed and a bug-free environment. App developers can design responsive apps to increase interactions with their customers.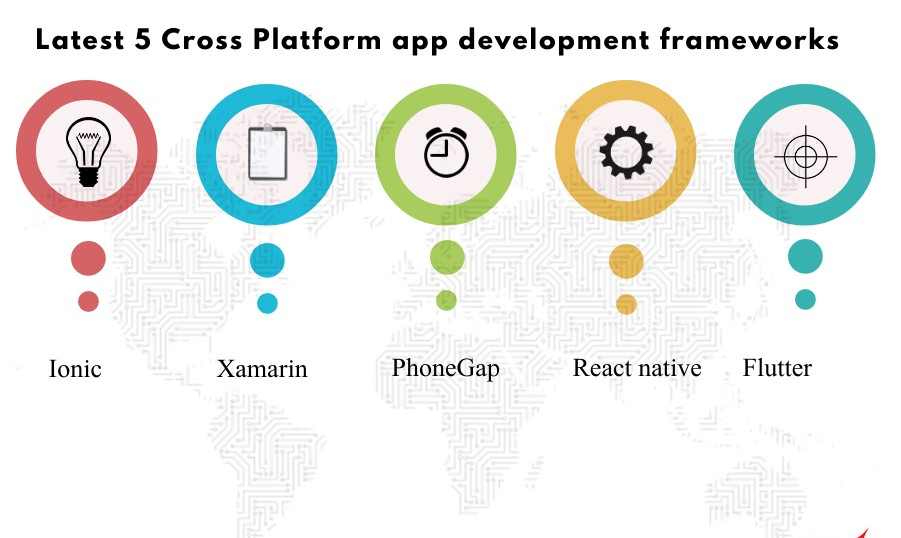 3. Get Help on Maintenance and App Testing
Companies want their apps to function flawlessly without making their potential customers bear the brunt of functioning errors. Conducting maintenance and app testing can help prevent and resolve any unforeseen or existing errors. App developers can review code and conduct business analysis to provide a more detailed maintenance strategy.
4. You Can Ask for a Post Development Support
In post-development assistance, the app developers provide conformity to the norms and successful communication. It helps during development and contributes to the quality and reliability of the new features.
5. Get a Professional Who has a Time-tested Work-Experience
Experience in app development helps to create a process that is both productive and efficient. When app developers are updated on new technologies with proper certifications and have hands-on experience, they can provide top-class solutions to fulfill the requirement of the companies. At Clarion, our experience of over 17 years is a testament to our commitment. Our experienced developers have lent their expertise to niche businesses and helped them grow. For example, in a project, we provided a company of top wine connoisseurs with capabilities to compare and purchase their products and provide social networking facilities.
Our app developers offer secure and risk-free development with the option of scaling up or down their team. There is no contract lock-in period.
6. Get Your App Ready with Proper Customization
Businesses don't have to waste time forming teams and creating an office. Save time and work on your project with our developers. We offer a custom mobile application tailored to your specific business operations and requirements.
Conclusion –
Hiring an app developer will help companies provide a quality user experience and provide businesses the confidence they need to stay competitive. It helps in achieving optimal long-term financial rewards. Maintaining mobile applications can establish a long-term brand image.