You think your organization needs a web solution and are looking to employ a web development firm. But wait, is it that simple? What do you regard to be high-quality work?
Many companies struggle to advertise their services and products to the general public. They are not yet ready to invest in a business website, which is one of the primary reasons. In fact, according to research, less than 64% of all firms have a website, which is alarming. While some say it's because it's tough to locate the proper web development partner, others say it's because they fail to understand the value of having an online presence.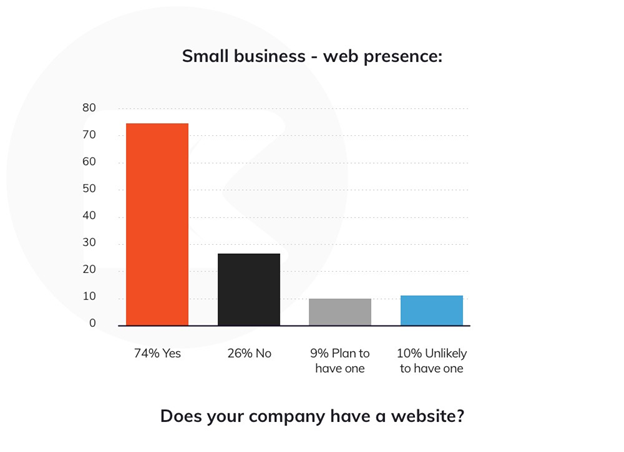 Every company needs a website. While some businesses may get away with a do-it-yourself website, most of them benefit from the help of a professional web developer.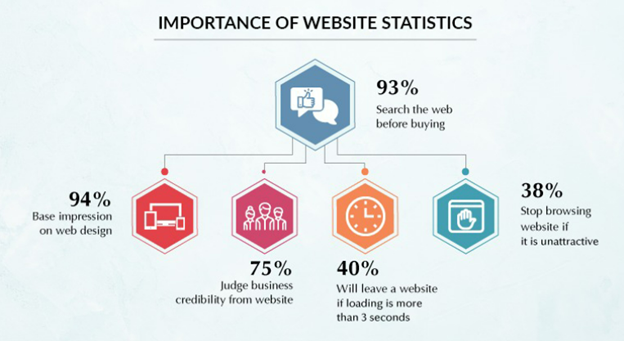 Image Credit: Wits Digital
Picking the right Web Development partner to craft your website is a big decision. But, hold for a second, is it that simple? Is it possible for any firm to execute the job well? How can you be sure you'll get good work? What should you expect to pay, and how long will the development take? These are just a few of the questions that must be answered before making a decision.
A company's website may create many prospective sales leads, which can then be developed into long-term commercial partnerships. Customers may transact with your company from the comfort of their own homes and even make safe payments using such services.
Now comes the key question: how do I choose the best web development company to assist me in developing a website for my company?
Companies require a technology partner who can build efficient, scalable, and robust online experiences for their customers to traverse the world of internet-enabled web commerce. So, how do you locate a hiring firm with the technological skills required for your specific business model? What should you do, to put it another way, look for when choosing a web development partner for your business's website?

Below Are A Few Essential Tips To Help You In Your Search For A Quality Web Development Partner:-
Committed to User Experience
Good web development partner keeps track of who their genuine customer is. People who will interact with the website as though it were a fully-fledged digital experience.
The term "user experience" refers to a user's engagement with a website. Make sure your developer isn't only focused on creating a beautiful website; they should also be interested in starting one that takes the visitor on an immersive trip that leads to a stated business outcome.
Consider collaborating with an offshore web development company
Many businesses will have significant cost constraints regarding IT spending since their core operations require greater attention. This is where partnering with an offshore web development business may prove to be a game-changer. This is essential since you'll have more financial resources to devote to your core operations than technology investments.
Read client reviews on Clutch
Reading feedback from various customers is the best way to learn about an IT company's skills. Go to the Clutch website to get started. The website is dedicated to gathering feedback from clients of IT companies all around the world. These reviews will indicate whether or not your potential agency is favored for similar tasks to yours. You may also check whether your possible team has received any honors or is well-known among their peers. This sort of analysis might provide you an idea of where they stand in the industry.
Clarion Technologies has been recognized for its impressive work in the software development industry by Clutch and named us the top company in our field for 2021.
They Use an Agile Development Methodology
Although Agile isn't the only development technique for digital products like websites, it is the most popular for a reason. According to PWC research, agile is preferred by 86 percent of software engineers and generates 28% better results than other approaches.
Agile software development techniques divide a project into short "sprints," or bursts of development work with constant feedback, improvement, and interaction amongst self-organizing, cross-functional teams. The product becomes better and better with each iteration.
Ask for client references
Every well-established web development company has a customer list. It's a good idea to contact a team's clients and inquire about their experience. If past consumers were satisfied with the services provided, you might put your faith in this company. If prior consumers have expressed dissatisfaction, you should think about other options. For a long time, Clarion has fueled the expansion of SMBs. Check Clarion's Web Development Success Stories here.

Evaluate Credibility
The following is essential advice for dealing with ambiguity in this regard: ask for certificates. Look for businesses that have employees that are qualified in a variety of web technologies. These certificates are proof of their quality and provide an emphasis on core competencies.
You may also request technical interviews with their employees, but this will need you to have someone on your team who is extremely competent. As a result, the best method to evaluate their claims of competence is to check certificates and testimonials from other customers, as described in the previous paragraph.
Audit Payment and Service Catalogue
Many web development firms offer cleverly promoted price structures, and it's easy to get carried away. You must thoroughly examine their pricing structure and obtain confirmation of the services included in that pricing plan. Obtain a straightforward quote that provides information on each of these distinct aspects.
Ensure these are clearly documented in your contractual agreements and that work efforts for each of them are monitored in the project management tool to which you have access and visibility.
Thankfully, not all IT partners are out to take advantage of your company objectives. Many well-known and skilled companies genuinely provide the most outstanding web app development services at a reasonable price. With no additional points for guessing, Clarion Technologies is one of them.
Conclusion
Choosing the appropriate web development agency for your business is a complex process that needs thorough examination and analysis of all of the criteria we've discussed. But the essential thing for company owners to realize is that they must have a web presence to compete in today's highly competitive industry. As a result, the technology partner you choose should be capable of producing a high-quality website or web application for your company. Because websites are long-term investments, the quality element is more essential than the cost. They are the face of your company. Therefore any investment you make in them will pay you in the long term.
So make a decision and pick a partner who meets these parameters. If you're searching for a competent web development agency to work with on creating innovative websites and web apps for your small business, get in touch with us to see how we can help.