Due to various domestic and logistical factors, teams have often seen their members reduce or face resource restrictions during lockdowns. Modern resource management software integrated with a collaborative platform helps keep track of employees' performance.
Thousands of employees in India and throughout the world have been affected by the Sars-Cov-2. Organizations had to adapt, embrace, and ascend to new methods of working, upskilling themselves to guarantee that production would not suffer. Several employees, particularly those who had to acquire new working practices due to technological adaptation, have noted various restrictions.
A remote development team's success depends on cross-functional team collaboration. Unfortunately, 75%of cross-functional teams are dysfunctional, according to Harvard Business Review research.
As online employees' need for accessibility grows, finding a means to increase communication amongst your team's disciplines has never been more important.
Employees working from their homes have difficulty coordinating and communicating with their colleagues during the lockout. Today, organizations have implemented various efforts to increase teamwork effectiveness toward a common objective. It has been demonstrated that cross-functional teams operate more efficiently and effectively than siloed teams.
At the onset, many people have struggled to adjust to technology and have been facing practical difficulties. Despite barriers, employees have surmounted initial difficulties and ensured productivity across functions by adapting to the new style of working overtime.
During these challenging circumstances, businesses must specifically empower their employees by arming them with knowledge about cross-functional teamwork approaches. By doing so, your organization will be in a stronger position in uncertain economic times. Here are some pointers to help you identify areas where your remote team might benefit from some assistance:
1. Adapt to Modern Technologies and Tools
We've all been caged up in our burrows due to the pandemic, oblivious to what's going on outside. Our working practices have abruptly shifted from sharing a workstation to working remotely, thereby separating us from our coworkers. This raises the need for a remote network connection to a server that allows your employees to operate on a virtual platform similar to the one they used at work.
When a person's house becomes their business, it's more important to keep them visible. You'll notice a change in reachability when workers work remotely. Both personnel and the job they're doing are traceable with contemporary resource management software integrated into the collaborative platform you're using. It allows you to monitor how scheduled projects progress and whether the workload has changed regarding the availability and use of existing labor capacity. You can accommodate them against demand shifts (e.g., a new inbound priority) while maintaining staff productivity at its peak.
The majority of workers (87%) are willing to adapt their skills for the changing workplace.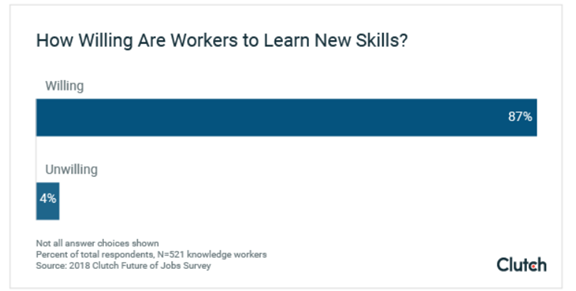 2. Boost Cross-functional team Collaboration by Excellent Communication
Because you and your team members are working from different locations, you have less opportunity to meet each other, exchange personal experiences, conduct formal team communication, and establish emotional bonds. These variables have an adverse influence on teamwork. It's no surprise, therefore, that more than a quarter of remote employees experience loneliness and a sense of disconnection when working in remote teams.
A strong communication channel and transparency maintained digitally through standard messaging and video conferencing technologies are critical to a distant cross-functional team's work culture and success. Group discussions, virtual lunches, and one-on-one meetings can help you simulate the working environment.
86% of employees and executives cite lack of collaboration or ineffective communication for workplace failures - Source Salesforce
3. Establish Task Responsibilities during Assignment
Several individuals from various divisions of the company can collaborate cross-functionally. It's a case of too many cooks cooking the soup, and you'll have to cope with competing objectives and divergent viewpoints. Accountability is achieved by allocating resources according to job and skill specialization. At the moment of issuing the help, give the job responsibilities. The essence of the work will be clarified, and the task owner will be more transparent if duties are clearly defined.
Work assignments and duties for agile teams working on a cross-functional project will become dynamic and often change throughout execution, making it even more important to track who is accountable for what. Make it a habit to give job ownership so that follow-up is simple and effective for you.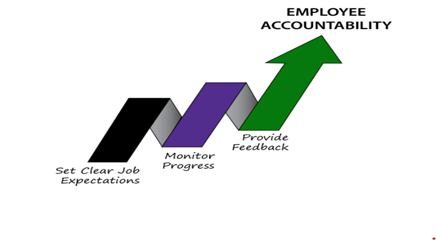 4. Set Milestones against Organizational Objectives
Everyone on the team will give it their all, but without clear milestones, they won't know if they've made progress toward the intended objective on time or if they've lagged! Setting milestones may be enhanced by applying agile concepts, such as iteratively assessing project characteristics before creating milestones. The agile method is a well-defined strategy that minimizes scope creep and allows cross-functional remote teams to keep to the specified objectives.
You may start by adopting the SMART technique, which stands for "Smart, Measurable, Achievable, Realistic, and Time-Bound." Ask key questions justifying each of the five components of the SMART approach, which will create the clarity necessary to establish the milestones. Completing the strategically determined goals would enhance job satisfaction among your team members.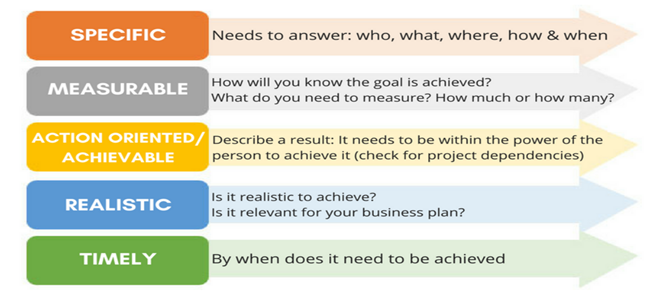 Source: CoFounding
5. Recognize and Encourage Proactive Involvement of members
Cross-functional team collaboration may bring out the best in every team member via efficient communication and proactive engagement. As a result, measures to encourage and foster these good behaviors can be developed. Cross-functional working may bring the best out of every member of the team with the aid of efficient communication and proactive involvement. As a result, measures to encourage and foster these good behaviors can be developed. This makes people feel respected, which boosts their morale.
Making a cross-functional team self-sufficient might be difficult at first, but it will help you delegate more effectively in the long run. Rather than handling everything alone, you make teams accountable for the job they've been given, allowing them to demonstrate their efficiency.
Over to you
The capricious work environment created by the Covid-19 epidemic has been challenging for both employers and employees.
The key to finding such projects with hidden profitability is to keep a cross-functional workforce suited to operate remotely. They can better manage their workload, but they can also adapt to new modes of working without disrupting ongoing tasks.