It's almost the end of the year. Christmas is just a few days away and the week after that we'll all be welcoming the New Year 2019! While, you've been busy making the final edits to your wish list for Santa and adding & scratching more points on your New year's resolution list, we've been engrossed in some intense research and investigations to build a list of the best mobile UI design trends that will rule 2019.
This list includes the new trends on the block that have been introduced this year and will grow powerful the next year, as well as predictions about trends that will emerge over the year 2019 and quickly dominate the UI design scene.
Let's get started right away.

1. Button less Screens: From Niche to Norm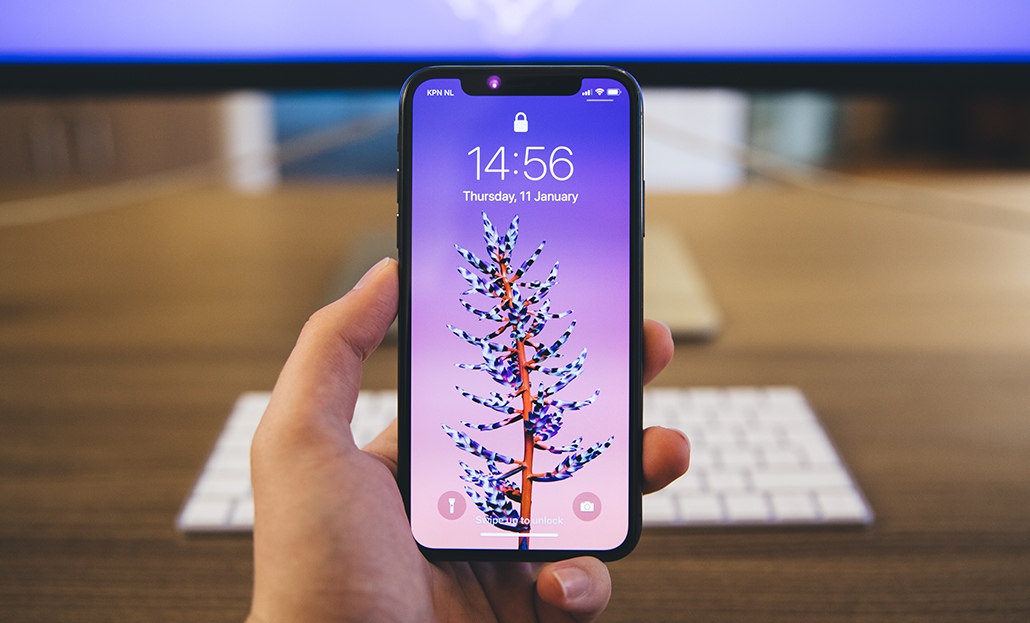 Button-less mobile UI designs have been around for quite a while, but who would've thought that this would in fact become mainstream. Think about it, while using Instagram you reply on gestures and not buttons for swiping through different stories and for moving forward or backward.
Additionally, mobile giants such as Apple, Samsung and Google are advocating for edgeless, clean screen that compels mobile app designers to trim down the in-app button collections if not remove them completely. In line with this concept, the e-commerce apps have also simplified their checkout process by eliminating the cart button and allowing customers to simply drag and drop items into their shopping cars. Convenient and intuitive, right?
No wonder the button-less UI design trend is here to stay.

2. Visual and Voice Interfaces Will Work Together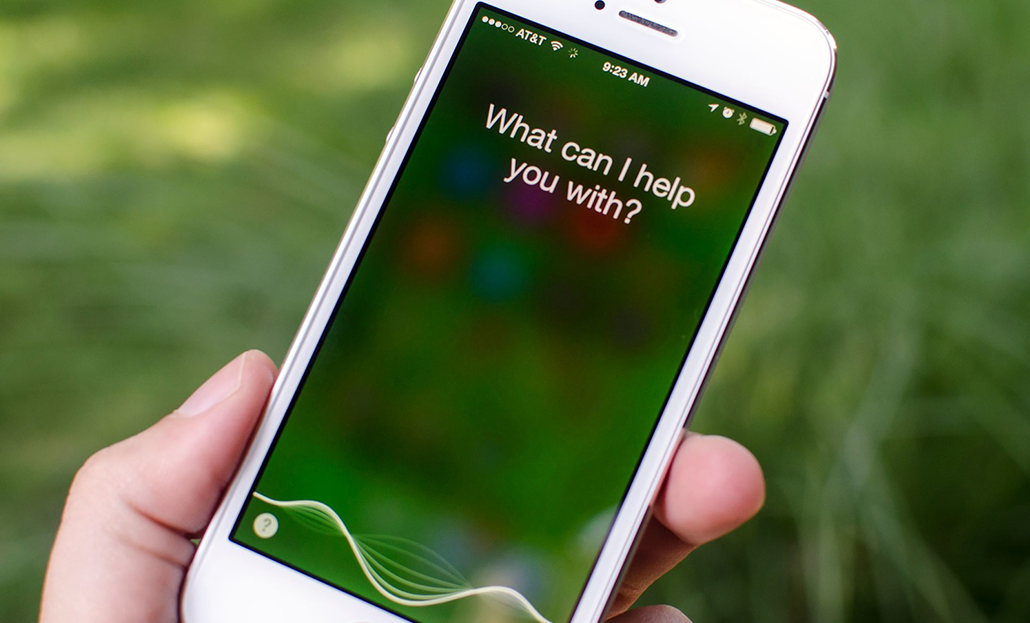 There are several discussion happening on various forums on the latest mobile app design trends and whether the graphical user interfaces will soon be taken over by the voice user interfaces. However, the fact of the matter is that, not only will the voice-assisted interfaces (VUI) not exterminate the visual interfaces, but the 2 of them will happily co-exist starting next year.
Gear up to witness a seamless integration of the graphical and voice-assisted interfaces in 2019.
Wondering what the union of these two UIs look like in terms of apps? Here are some interesting things you can expect –
The mic button will become optiona Mobile app users can simply voice out their questions/commands aloud and the apps will interpret them.
The user will be able to speak commands like from something as simple as "Pick up the call" or "Show me the cheapest option and make the booking for me..." or even "Recite these 2 chapters to me!" to get the app to read a book, book a flight or answer a call
3. Bottom Navigation: One of the Dominant Mobile UI Design Trends in 2019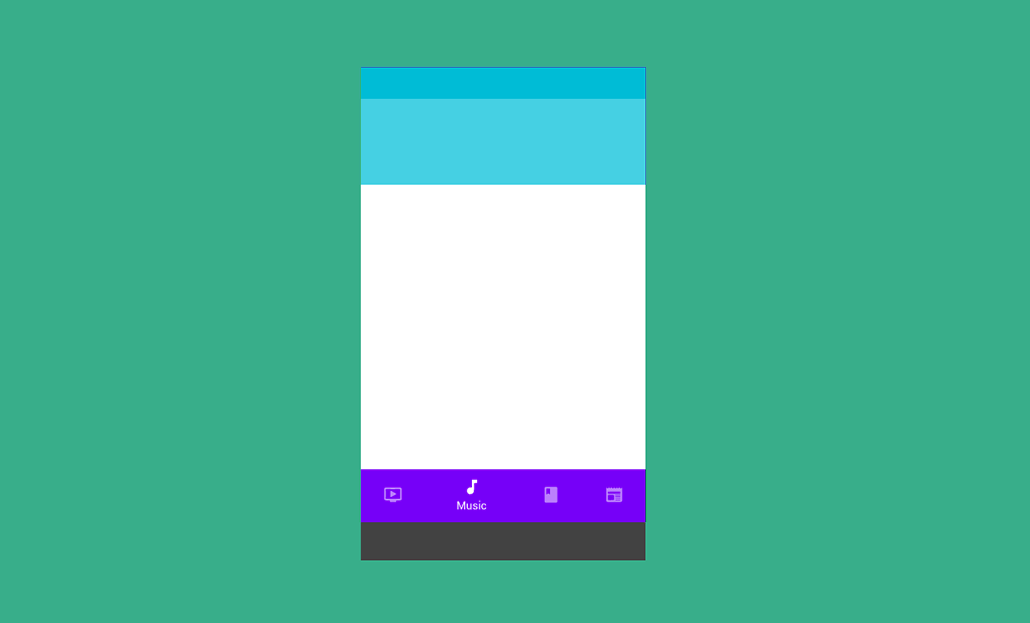 Do you prefer top navigation or bottom navigation? If your answer was bottom-navigation, you're nothing short of a visionary, because looks like it's clearly going to be one of the most prominent mobile app UI design trends in 2019. The main reasons for this being larger screens for devices, familiarity of the users with the swiping gestures and all the major buttons being within reach on the app's screen.
Additionally, bottom sheets will also earn a top spot on the app developers' list of favorites for displaying sub-flows as they are highly flexible. They enable users to scroll both vertically for revealing more content and horizontally (carousel) for swiping through similar content without the need of changing screens.
As you may have already noticed, the swipe up gesture is also seeming to take center stage in the upcoming year. This gesture allows the user to open an app drawer and swipe up to go back or close the app. Thus, enabling the mobile application to keep everything minimalistic on the app.

4. Mobile App Design for Larger Screens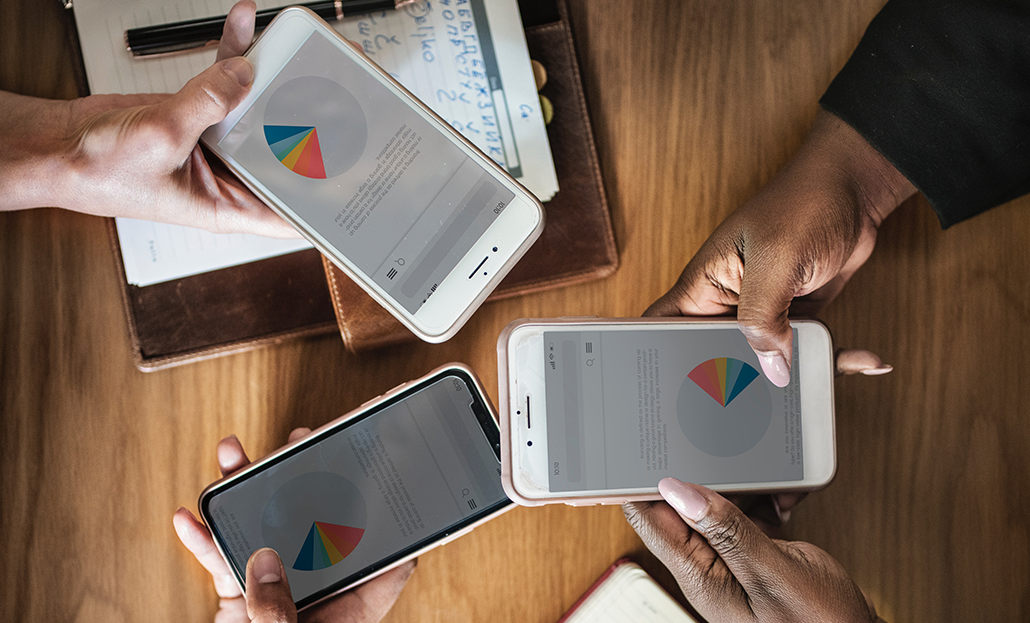 As we have also 'not-so-subtly' mentioned in the pointers above, swiftly adapting your mobile UI designs to devices with large screens is the only way to match up speed with competition since larger screens are a given in new mobile design.
We cannot emphasize the importance of being well prepared for larger screens as they'll be the ones dictating the design and development of your mobile apps' interfaces in 2019.
However, there are a few challenges/ factors that you must carefully consider while building your mobile UI strategy:
How can you completely and seamlessly integrate in-app gestures into your mobile apps?
Losing buttons and bottom tabs will automatically expand the screen resulting into more screen real estate. You must consider how you can completely leverage those enlarged screens.
Optimizing the UI/UX of the apps so that the users can count on his/her thumb to navigate through and perform actions within the app?

It's time to bid farewell to the mobile trends of 2018 and add a few more lines on your new year resolutions list?
Design button-less user interfaces the mobile apps in 2019
Seamlessly integrate voice and visual interfaces
Ensure usage of "bottom navigation" and swipe-up gesture navigation
Craft the mobile app UI designs such that they easily fit devices with larger screens
If you need help in building amazing mobile applications that are way ahead of their game, get in touch with us today!