Recently, our CEO Ankur Agarwal published a post on LinkedIn. The post was an unusual one – unlike other thought leadership or industry articles that one finds the CEOs of organizations writing, Ankur wrote this post keeping in mind an existing requirement within the company – we needed a Sales Director. While the HR machinery within the organization and the headhunting agencies went about this chore pouring over resumes, Ankur realized that there was something more that was needed to ensure that we got the right fit. At Clarion, we do things differently and demonstrating this, it was the approach that he took to address this need. Instead of just drafting out the qualities that we needed in a Sales Director, Ankur's post spoke of the Clarion's way of life, what we do, how we do things differently and the kind of sales approach that our company demands at this time. This differentiated approach not only managed to grab eyeballs but also connected us with a few professionals who could potentially be the right fit for our company.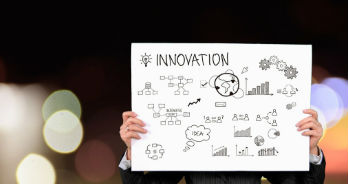 It is not often that you see the CEO of an organization take such measures to help out teams. Clearly, in our organization, we do not compartmentalize ownership into little boxes that prevent ideas from flowing and impede innovation. If anything, our organization takes pride in the fact that we have innovation ingrained in our DNA and that is not restricted to product development alone. When we introspect, some of these things come up very prominently when we think about innovation at Clarion.
The vEmployee Model:
Let's begin with the engagement model that we have. Instead of adopting the conventional outsourcing model where the job requirement is handed over to an outsourced team, the vEmployee model ensures that we function as our client's global technology teams. With dedicated teams and highly skilled professionals, transparent processes that ensure complete visibility, structured communication channels and mature project management practices, we ensure that our clients get the best of both worlds – the best product minus the challenges of managing an outsourced team. Additionally, our clients also have the flexibility to scale the team up or down depending on the project and technology requirements. They have access to all phone numbers, email, Skype addresses and direct mobile numbers of the team assigned to them so that they can reach out and connect and communicate with their team members in the same way as they would with their own team.
Ideas Diary:
At Clarion, we have a resource pool of highly trained and experienced professionals and the best of breed developers who help us function as technology partners for our clients. Given their technology expertise and in-depth knowledge of trends and new technologies, we witnessed many instances where we found them providing our clients with suggestions that would help them develop a superior product. Seeing this, we came up with the concept of an 'Ideas Diary' where each individual working in a team comes up with innovative ideas that can help the product function better. These ideas are then religiously reviewed and the ones that show a project impact are then shared with the client for approval on implementation.
QA Gamification:
We believe that every piece of code that a programmer writes is his work of art. We, therefore, believe that ensuring the quality of that piece of code is his/her responsibility. That being said, we do acknowledge that someone else having an independent run of the application also has its own benefits. Instead of going by the traditional way of application testing, we thought of making the overall testing process interesting - we decided to gamify it!
We took some of the aspects of gamification, the idea of what makes it work and applied it to our testing process. At Clarion, we have a Quality Audit team which, on a weekly basis, tests the applications developed by each developer. Based on the test results, it gives the developer a 'Quality Score' – the lesser the bugs found, the higher the score is. Not only the developers with high scores are rewarded but the Quality Scores are also publicly displayed for everyone to see. It offers instant recognition, a sense of progression, immediate feedback and motivation, for everyone involved. The spirit of competitiveness that emerges because of this encourages the developers to write and then test the code thoroughly so that they get high ratings.
Unconventional Implementation of Agile:
We are big followers of the 'Agile' methodology. During the initial phases, we had adopted a different implementation plan. For starters, instead of hiring external agile consultants, we hired the SCRUM masters to help with company-wide implementation keeping in mind existing projects, timelines, processes and people which ensured smooth implementation. We also conducted rigorous training programs for our employees to ensure that they were up to speed on the agile process to make adoption smooth and easier.
As an offshore services company with multiple simultaneous projects, we have our own set of challenges which required some tweaks in the Agile adoption.We then introduced the concept of a 'Shadow Product Owner', who is a dedicated individual acting as a single point of contact for the client and functions as a bridge between the internal team and the client. The Shadow Product Owners helps in maintaining clear and efficient communication. This also took the pain out of managing geographically distributed team for our clients. We also have well-defined Sprint-Cycles where we aim to deliver maximum value by optimally utilizing time differences across geographies and customer availability.
"Innovate or die" is the name of the game in today's business environment. At Clarion Technologies, we ensure that innovation permeates through all the layers of our organizational architecture and processes so that we deliver the best value for our clients.