eCommerce sites have been working hard to make the online shopping experience better for consumers. From the latest designs, fast and easy navigation, great product displays to multiple payment options, eCommerce truly has come a long way since its inception. However, with more participants entering the playing field, eCommerce sites have to make sure that they have their eye on the ball at all times to ensure that they stay ahead of the curve. The competition in this industry has clearly intensified. In 2015, web sales totaled $341.7 billion for the year, a 14.6% increase over 2014's $298.3 billion in the US alone and worldwide online retail sales amounted to $1.67 trillion US dollars. Thus, eTailers now have to keep their ear to the ground to stay on top of the emerging trends to make sure that they are able to retain and increase their market share.
One of the up and coming trends in eCommerce is that of videos. While we are not dismissing the importance of great product photography, not having a video strategy can dramatically reduce the chances of conversions for an eCommerce site. According to a report by Marketing Sherpa, 'website visitors are 64% more likely to buy a product on an online retail site after watching a video.' Apart from giving the consumers more information in an engaging manner, videos also give you better search rankings on Google as Google favors sites with video content.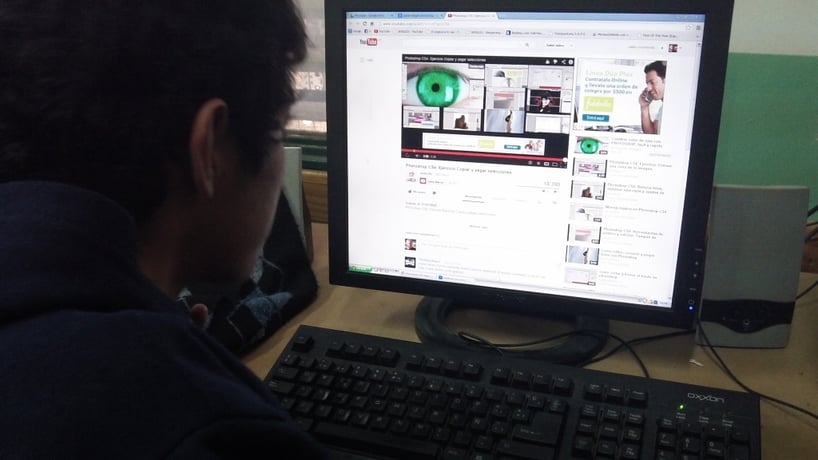 So how can you create an effective video strategy for your eCommerce site? While we wait for the next amazing video that takes the internet by storm, here are a few types of videos that you can look at to take your online shopping experience up a notch.
Product Videos:
Statistics show that 90% of product videos are helpful in making a buying decision. Product videos are becoming increasingly popular because these help potential buyers in gaining better insights into the product. With the help of videos, online retailers can bring the products to life and make them appear more fluid. With the video, the consumer also gets the closest look possible of the product with the kind of product conversation that he/she would have in a physical store. This type of video shows the product from different angles and highlights some of its features and benefits. Such videos work well for stationary products such as accessories, clothing, jewelry etc. This format works exceptionally well to give the consumers a sneak peak of upcoming products or seasonal fashion and helps in increasing customer loyalty.
Explainer Videos:
An explainer video or a product demo shows how a product actually works. Such videos work well for experiential products like electronic gadgets, cleaning equipment, kitchen equipment etc. With the help of these videos, online retailers can show off not only how the product works but also the results it can achieve. Videos for such products are much easier to consume when compared to text as they simplify the process of understanding the product functionalities.
Behind-the-Scene Videos:
Behind-the-Scene videos are a great source to create a relationship with the customer. These videos provide a peek into how a product is made. These videos can be used not only to describe the product story but also to highlight how the product works and its utility. By establishing the story of the product, these videos make the customer feel more engaged with the product. Establishing an emotional connect ultimately helps in driving sales. These videos help in building brand awareness and build brand trust…ultimately people only buy what they can trust.
Customer Testimonials:
Customer testimonials are a must-have for eCommerce sites since 61% of customers read online reviews before making a purchase decision. According to iPerceptions, 63% of customers are more likely to make a purchase from a site which has user reviews. The Global Online Shopping Report by Nielsen states that 40% of customers even say they wouldn't buy electronics without reading online reviews. Through customer testimonial videos, you can bring the reviews of your customers. The video testimonial adds a face to the brand, humanizes it and makes the prospects relate to it.It also builds trust in a brand and helps in sales conversions.
Shoppable Videos:
Interactivity is gradually becoming the name of the game even in eCommerce. Taking the interactivity trend forward are shoppable videos. These videos are the perfect amalgamation of content and commerce. In shoppable videos, the customers can view a video and click on the products to see the product details and ultimately purchase them.
If a picture paints a thousand words, then videos, when used correctly, can speak millions. However, in order to get maximum results from video initiatives, eTailers should create the videos in multiple formats so that they can also be used for promotional purposes to engage with your audience on social platforms. At the same time, they need to ensure that that the videos are not too long.Create a high resolution video and focus on telling a product story. A video strategy that focuses on the interests and needs of the consumer to improve the shopping experience gives the ROI for the efforts spent on creating it. In a world where content is king, video content is clearly emerging as the emperor…and eTailers should start showing their allegiance towards it.